With the Nizpro performance tune, your 150 or 175-horsepower Yamaha outboard engine can increase to a 231-horsepower monster. You will experience a substantial increase in low-end and mid-range torque torque to get you up on plane quicker, and depending on your setup, an increase of 2-5mph in top speed.

NOTE: To achieve optimal performance, your engine must run on minimum 89-90 USA grade / 95-98 AUS grade octane fuel and adhere to recommended service intervals. Failure to do so may result in decreased performance and could potentially damage your engine.
**Multi-engine discount automatically applied at checkout.**
4 Cylinder SHO Yamaha Outboard Tune Performance Gains
Tuner's Note:
No brainer: Torque, speed, fuel economy, and range, you're going to get it it all if you have one of these motors.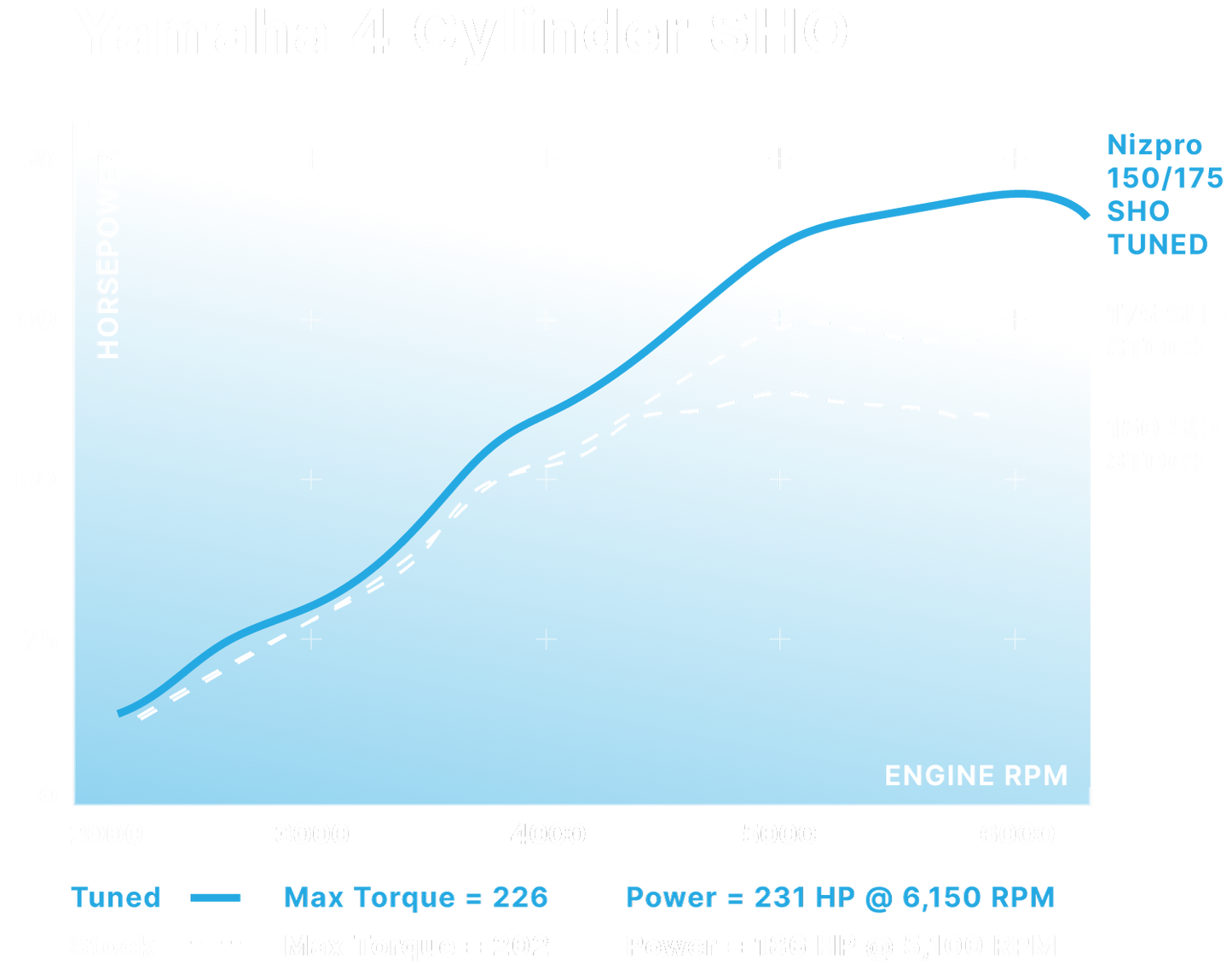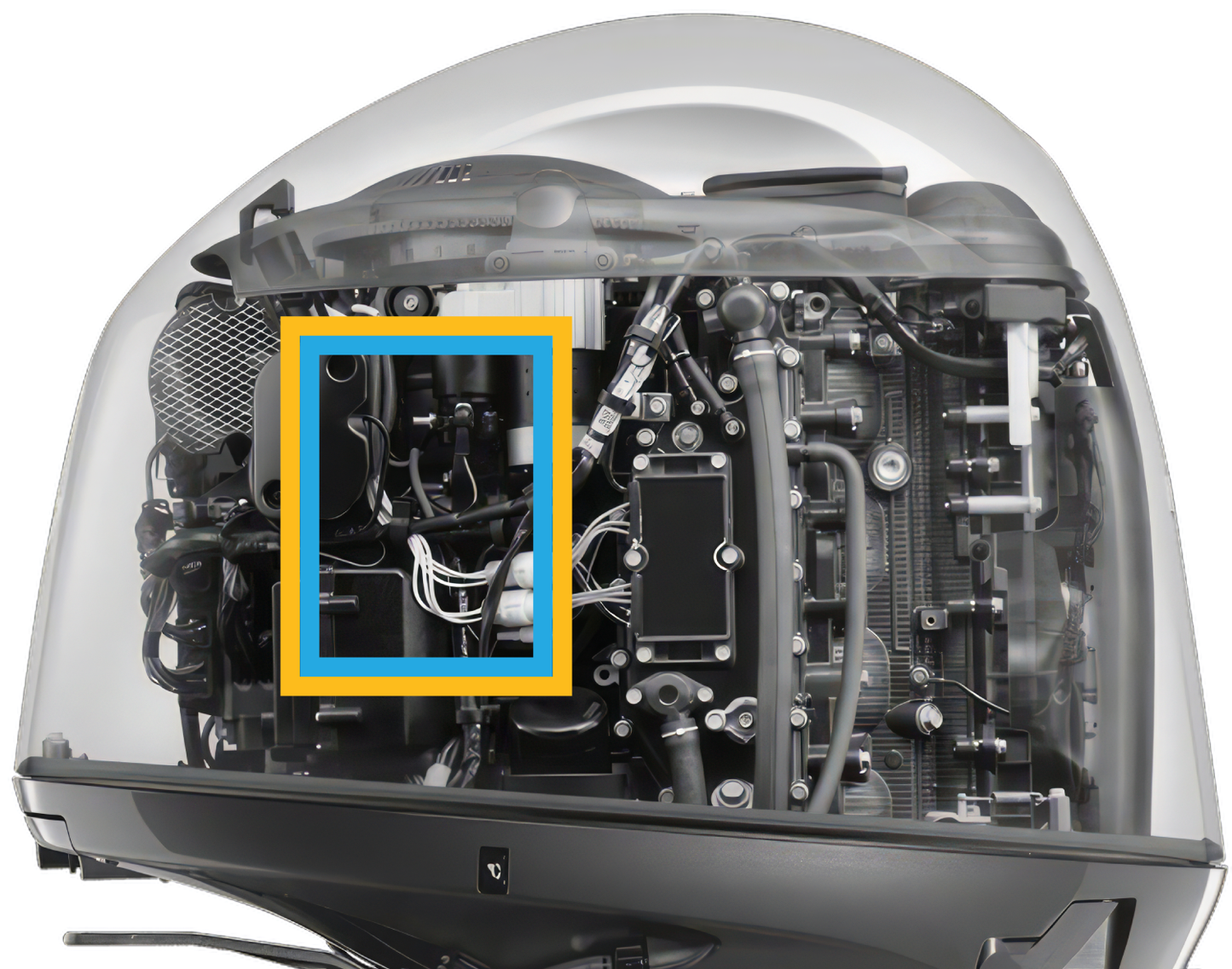 Find your ECU ID
Your engine's ECU can be found in one of several locations in the engine case depending on year, make, and model.
Typical L4 (4 Cylinder) ECU Location: Starboard side closer to the forward side of the motor.
You will need your ECU ID to purchase a software upgrade. Follow the link to our ECU Removal Guide video for guidance.
Contact us
Have a question, or want a product recommendation? Get in touch.